Spend a week in Paris to develop new skills as a choreographer: join us from July 8th to July 14th at Le Carreau du Temple, an exceptional art establishment in the heart of Paris!
As a young choreographer, you might be in need of guidance for the first tasks to tackle: lead your team, broadcast your show, develop your artistic skills, kickstart your communication, etc. La Fabrique de la Danse has developed the Business Lab for Choreographers, a bespoke program for international choreographers: spend one week in Paris and learn everything you need to know to make your next creation a success!
All of our speakers are experts in their domain and their workshops are designed to give you practical knowledge that you can reuse right away. Furthermore, the programme offers several networking opportunities, cultural events and access to prestigious French institutions.
The Business Lab for Choreographers lasts one week and is completely in English! Every morning will be dedicated to a choreographic workshop with Christine Bastin, an award-winning choreographer. During the afternoons, you'll be trained in communication, production, management, etc.
The programme is being held at Le Carreau du Temple, one of the biggest cultural establishments in Paris, next to the trendy neighborhood of le Marais.
| | Sunday | Monday | Tuesday | Wednesday | Thursday | Friday | Saturday |
| --- | --- | --- | --- | --- | --- | --- | --- |
| Morning | | Choreographic Workshop | Choreographic Workshop | Choreographic Workshop | Choreographic Workshop | Choreographic Workshop | Choreographic Workshop |
| Lunch | Brunch Tel Aviv | |  Coffee with ONDA | | | Pro meeting | |
| Afternoon | | How to communicate on your project | Take control of your production | Learn about Lighting | Initiate the broadcast of your show | Improve your managerial skills | Public workshop and Gaga XXL |
| Dinner | Second Square Concert | Welcome Dinner | Discover DanceNote | Coaching Dinner | | Let's go see a performance! | Swing Ball |
You'll be staying in a hostal for artists, in the center of Paris, close to le Carreau du Temple (where workshop are held) and to the heart of the City! All choreographers will be sleeping at the same location, so you can enjoy time together.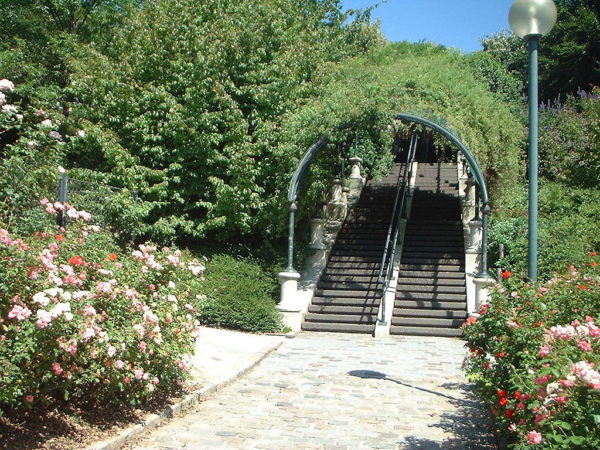 – Early Bird: 1275€ all inclusive > ONLY IF YOU REGISTER BEFORE MAY, 16th
– Full price: 1500€ all inclusive
What is included in the price:
All the workshops with our experts
All the events included in the programme
Lodging for 7 nights in a hostal for artists
Breakfasts, lunches and dinners
One night-out (a dance show, an exhibition, etc.)
We welcome all æsthetics and all ages!
You want to know more? Give us your email, and we will send you our documentation 🙂